Manasquan Reservoir Water Quality Project
In 2022, BATTA was contracted by the New Jersey Water Supply Authority to design an aeration system for the Manasquan Reservoir, with the goal of improving water quality and preventing the development of harmful algal blooms (HABs).
The Manasquan Reservoir is a 770-acre, 14,300-acre-foot watershed, making in-lake processes critical to maintaining water quality. Anoxic nutrient loading can lead to the development of HABs, which can cause significant environmental and health problems. BATTA's contract goals include eliminating the anoxic conditions that support HAB events, improving the condition of the reservoir as a drinking water source, and managing the reservoir for recreation, fish propagation, health, safety, and aesthetics.
To achieve these goals, BATTA considered two key factors. First, the team determined the amount of oxygen required to meet the total oxygen demand in the reservoir, including a safety factor to account for induced oxygen demand and operational interruptions. Second, the team evaluated available aeration systems that would meet this oxygen demand and also meet the goals of water supply, recreation, fishery, health, safety, and ecology.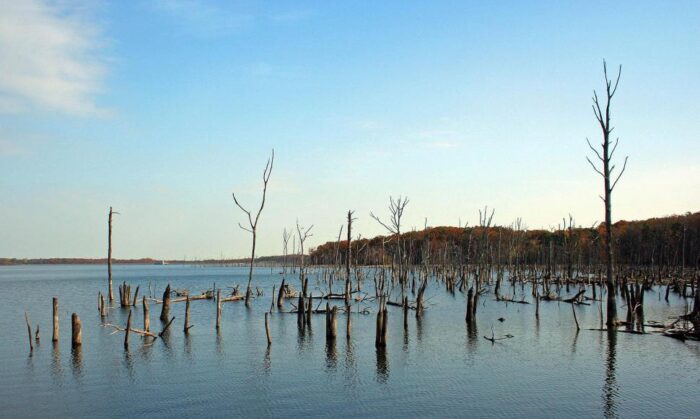 BATTA is supported on this project by F. X. Browne, Inc. and Urban Engineers, who have provided valuable expertise and insights to ensure the success of this project. By working together, the team has created a customized aeration system that meets the unique needs of the Manasquan Reservoir.
The benefits of this aeration system are significant. Not only will it help to prevent the development of HABs, but it will also improve water quality and create a healthy ecosystem for wildlife and recreational fishing. Additionally, the system will help to ensure a safe and reliable source of drinking water for nearby communities.
At BATTA Environmental Associates, Inc., we are committed to delivering high-quality work that meets the needs of our clients while also protecting our environment. Our team of experienced environmental engineers is dedicated to finding innovative solutions to complex environmental challenges, and we are proud to be an integral piece of this important project at the Manasquan Reservoir.
The Manasquan Reservoir aeration system project is an excellent example of how environmental engineering and environmental consulting firms like BATTA are working to create sustainable solutions for our water resources. By considering the unique needs of each project and working collaboratively with other experts, we can create customized solutions that improve water quality and protect our environment for generations to come!